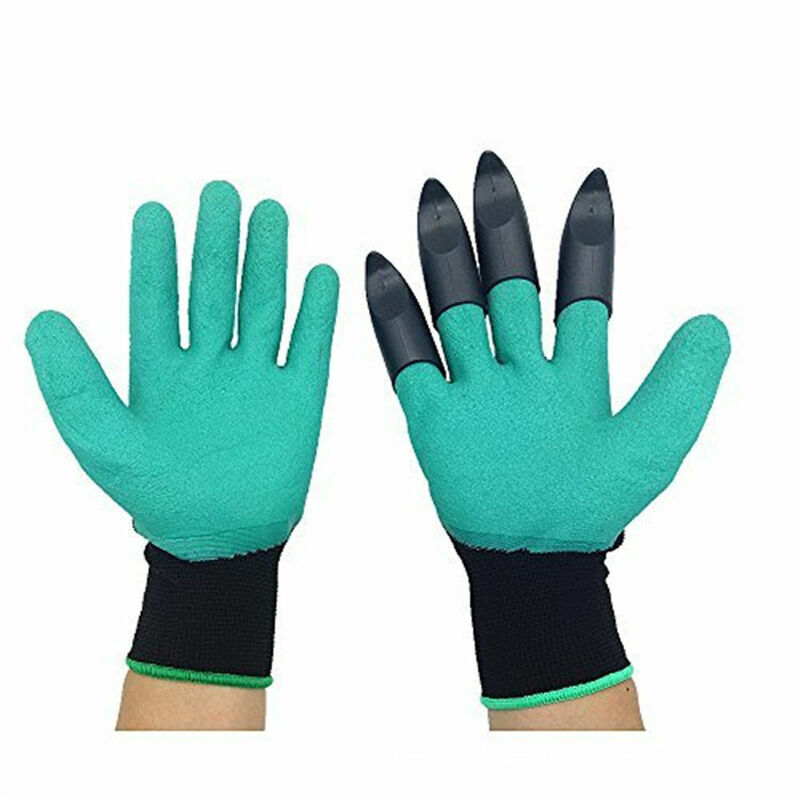 Garden Genie Gloves For Digging&Planting with 4 ABS Plastic Claws Gardening HOT
Description:
1. Combined garden gloves comfort and protection with usefulness of 4 garden tools.
2. High quality protective coating saves your hands from direct contact with dirt, accidental cuts, scratches and pricks from thorns, sticks, broken nails and more.
3. Durable ABS plastic claws make it easy and fun to dig, plant, rake and hoe.
4. Natural latex rubber offers comfort and flexibility, breathable upper layer keeps your hands dry.
5. Fits almost all people's hands because of the flexible materials.
6. Easy to clean - simply flush with water and they are machine washable.
7. Easy to store - versus 4 traditional bunch of garden tools.
8. They make a great gift for your gardener friend or family member.
9. Custom bundle available. Either choose 2PC or 24 PCS
Material: 
Package weight:
Product size:
(L x W x H): 22.00 x 15.00 x 3.00 cm / 8.66 x 5.91 x 1.18 inches
Package size: 
(L x W x H): 22.00 x 12.00 x 1.50 cm / 8.66 x 4.72 x 0.59 inches
Package Contents:
1 x Pair of Gardening Gloves or 2 x Pair